RISING STARS OUT IN FORCE...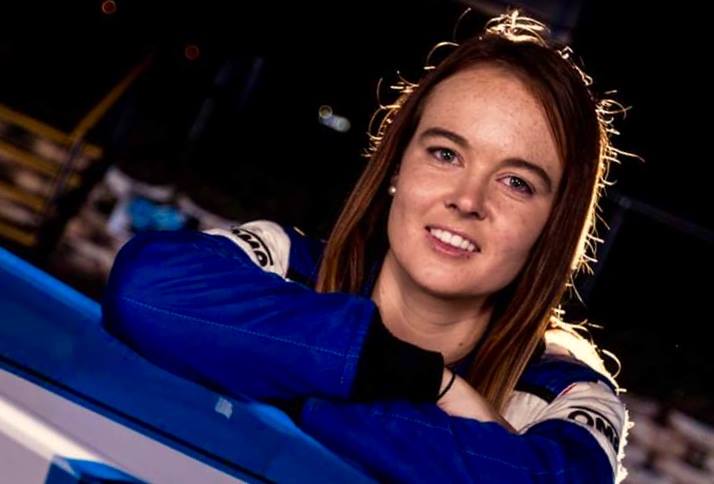 Speedway Australia Rising Star graduates are out in force at this Saturdays opening night at the Valvoline Raceway in Sydney.
Eleven drivers including 2011 graduates Callum Williamson and Max Johnston, 2013 Jackson Delamont, 2015 Courtney O'Herir and Jessica Cassidy , 2016 Brayden Willmington, Mitchell Gee and Stacey Galliford plus 2017 graduates Dylan Menz, Marcus Dumesny and Mat Geering will take the green in qualifying for the Brian Healey Cup.
Johnston who has just returned from the USA where he campaigned Sprintcars and raced in a round of NASCAR Camping World Truck Series at Eldora says, "Even today I put into play what I learned at the Rising Star Program in 2011. Much of my racing is focused around successfully sourcing sponsorship and how I present myself today reflects the guidance of Wade Aunger, Darren Disbury and the program." Johnston said.
Johnston is looking forward to catching up with Williamson who has become a good friend since they completed the program together in 2011. "Im amazed at how many of the Saturday nominations have been successful with the program, It certainly speaks well of the program in grooming future stars of the sport." Johnston said.
Submissions are now being accepted for the 2018 program by contacting Speedway Australia Sport Development Officer Shawn Mortimer via email , shawn@speedwayaustralia.net.au
Rising Stars Max Johnston, Callum Williamson, Jessica Cassidy, Marcus Dumesny, and Matt Geering all nominated for Valvoline Raceway's opening night.
Posted: 6/10/2017