McFADDEN DOMINATES WARRNAMBOOL AND PUTS THE REINS ON MADSEN
Four-time World Series Sprintcars Champion James McFadden has claimed his first win of the 2019-20 series with a convincing victory at Warrnambool's Premier Speedway last night, reining-in series leader Kerry Madsen.
After topping the time sheets in Flight Two of the forty-nine entries, McFadden started the night with fifty points alongside overall Revolution Racegear Quick time winner, Brock Hallett.
Previous round winner Brooke Tatnell suffered a steering failure in qualifying that sent the #V55 Ray Scott Transport entry careering into the turn-four wall, and despite the team hustling to repair the car for the heats, Tatnell could only salvage enough points to start at the front of the C-Main and unfortunately not advance past the last-chance B-Main.
Meanwhile, McFadden registered a third and a second in his heats while also claiming the quickest laps in both, and continued his speed into winning the Gold Shootout to book his spot in pole position for the 35 lap Main Event alongside Californian Cory Eliason.
Kerry Madsen and Brock Hallett shared the second row, however it would be a monumental challenge for anyone to stay in touch with McFadden who had been the fastest on the track on every outing and continued the trend in the main event by posting the quickest lap on the first rotation.
Eliason came within striking distance of McFadden's Daniel Trucking/Monte Motorsport #W17 until Aiden Hall brought on the caution lights on lap six after a suspected component failure lead the #S15 off course in turn four. However, on the restart Madsen pounced on Eliason to secure second but was unable to make an impression on McFadden who effortlessly led the entire contest to the chequered flag, lapping up to 8th in the field and claiming his twenty-first QSS World Series Sprintcars main event victory.
Madsen still leads the series after making the podium for all four feature races thus far, with 46 points back to McFadden and Eliason who are locked on 951 points. Brock Hallett holds down fourth on 946 points ahead of Brooke Tatnell on 781.
The series completes its first ever five-nights-in-a-row tonight at Avalon Raceway before a day off and the return to Warrnambool on January 1.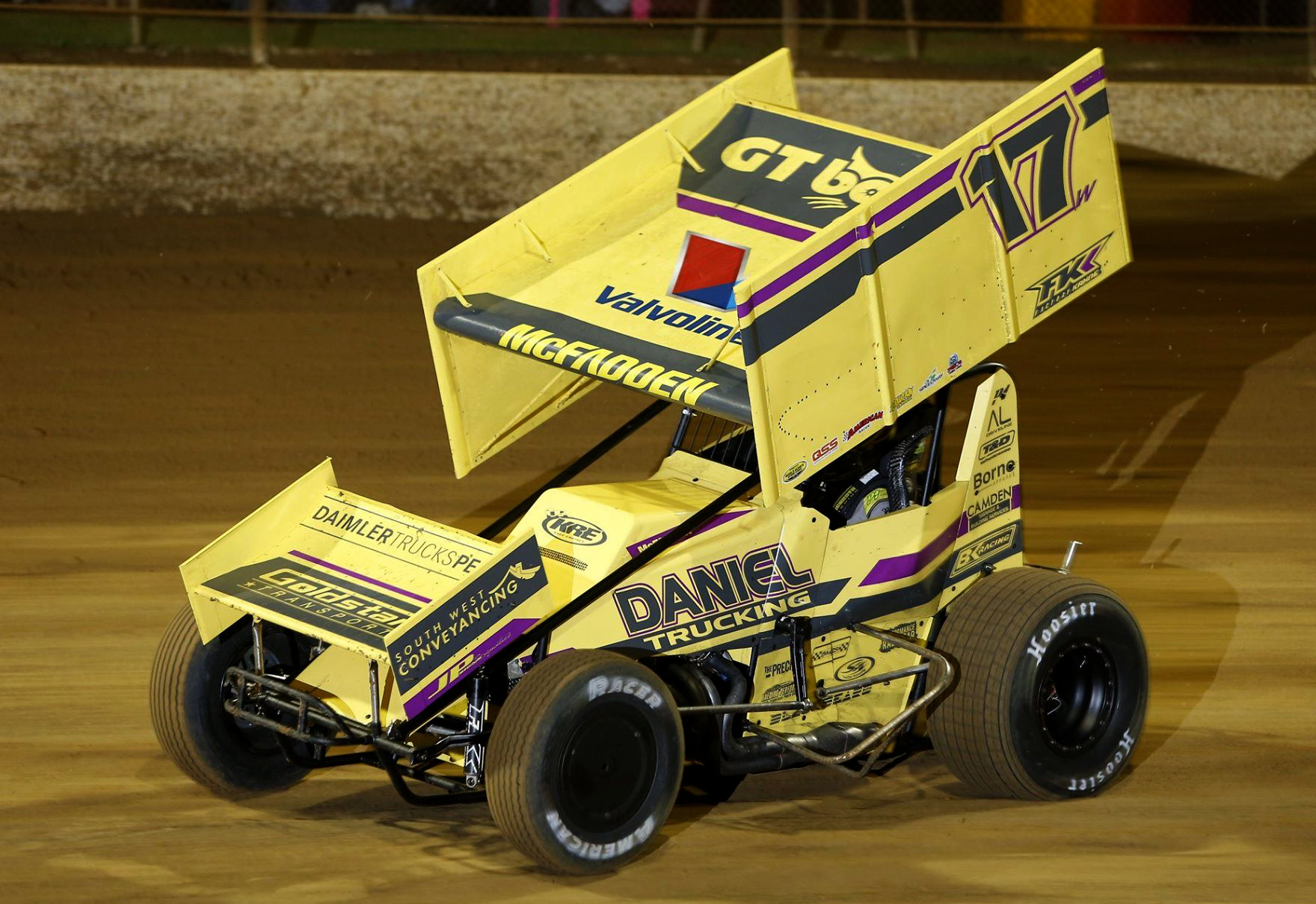 Photos courtesy of Corey Gibson Photography.
Posted: 30/12/2019