2018 RISING STARS ANNOUNCED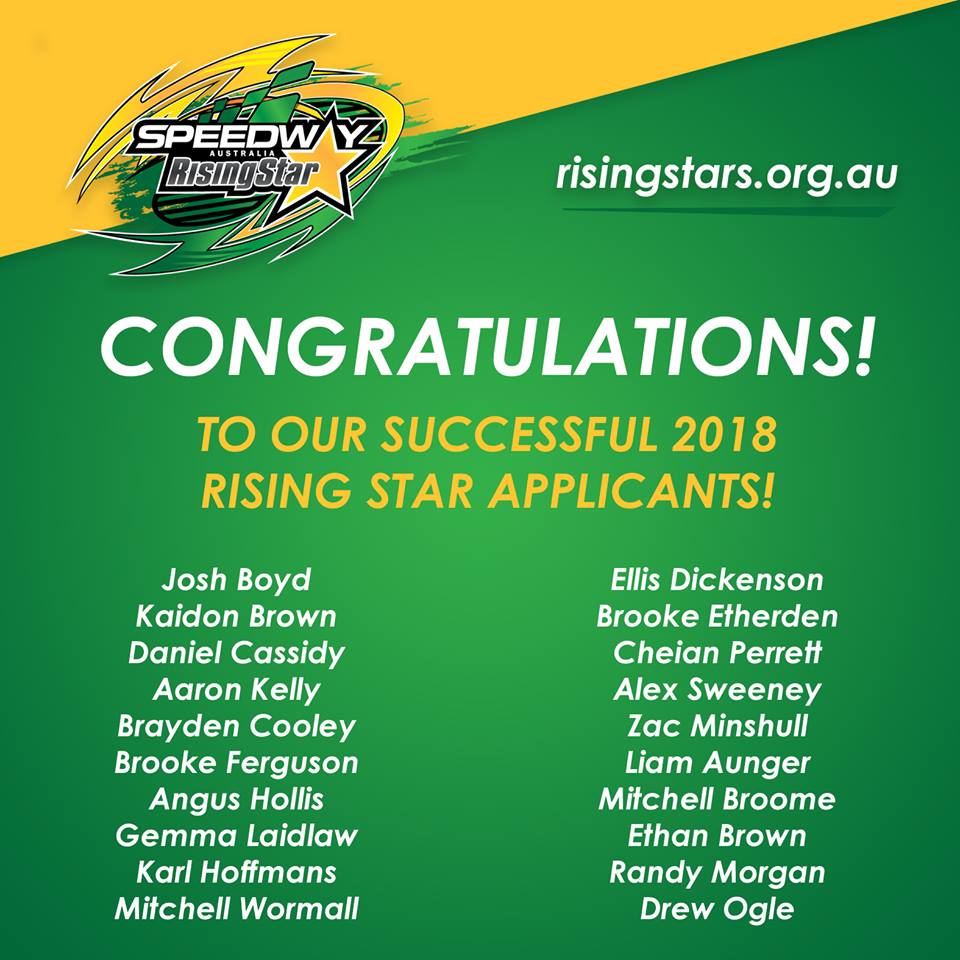 2018 RISING STARS UNVEILED

Speedway Australia congratulates the successful applicants who will be attending the 2018 Rising Star Program in Canberra in April.

We had a great response from 16-23 year old competitors from around Australia and we'd have loved to have taken everyone who applied, but that's just not possible despite increasing the intake from 15 up to 20 for this years intake. Unsuccessful applicants who still meet the criteria are urged to try again next year.
Posted: 20/03/2018